CAD participated in FLISoL Bogotá 2022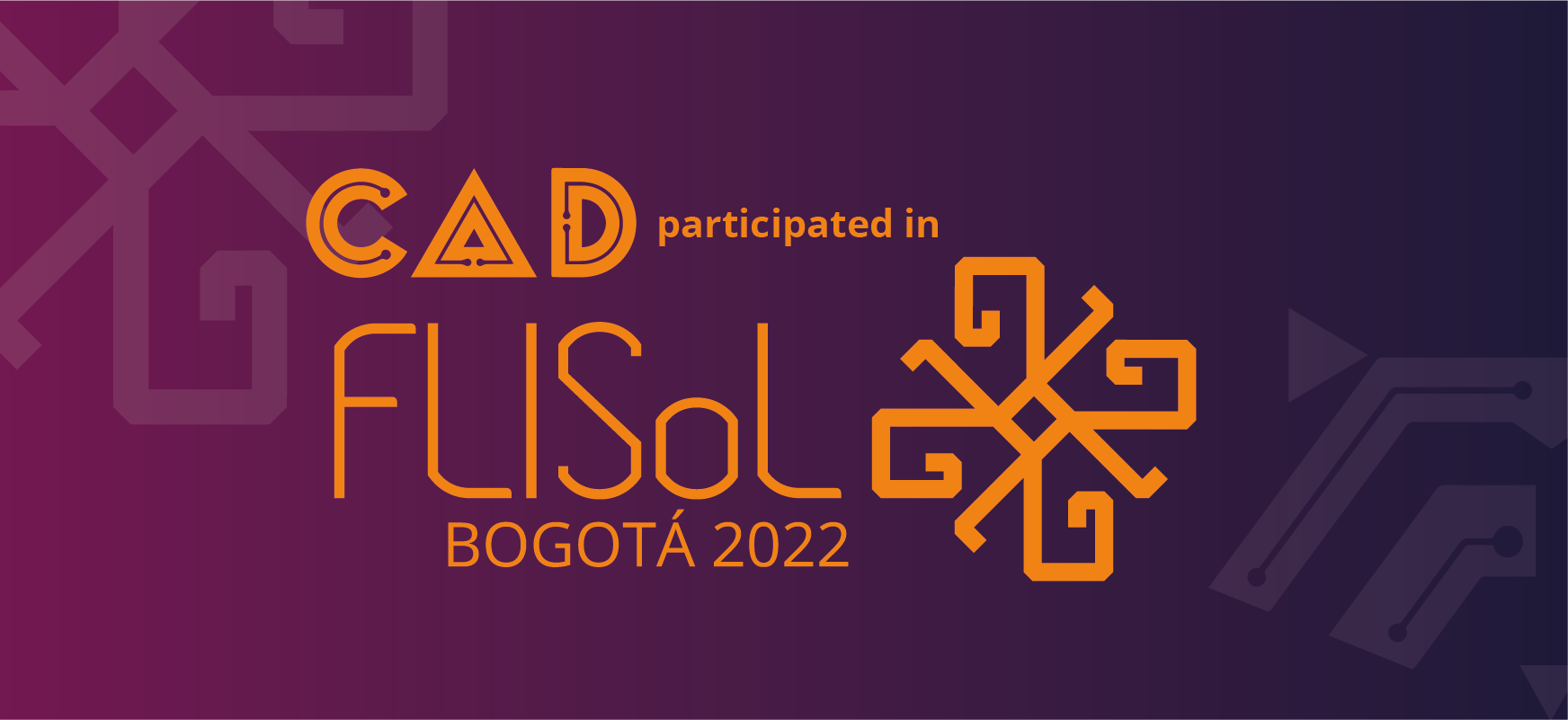 June 13, 2022
On April 23rd of 2022, CAD participated remotely in the Latin American Free Software Installation Festival in Bogotá with its talk "Privacy and Free Software in times of persecution".
Our colleagues Sara Zambrano, Fausto Lagos and Iván Jijón participated in the event to address the issue from different angles. Sara reviewed the last three years of CAD in Ecuador, in the midst of state persecution and harassment which the organization has been subjected to since it began its operations.
Fausto spoke about the work we do in CAD and how we have integrated security by default in each stage of our activities through good practices and tools. This allows us to contribute technology to society which actually defends digital human rights at all levels.
Finally, Iván made a call to action in defense of privacy, considering how we currently interact with technology and highlighting the importance of creating free and accessible software for everyone in order to protect human rights.
Last year, CAD also participated in FLISoL Bogotá making a preview of what would be the 0.4 release of CoyIM.
You can see both talks here:
FLISoL Bogotá 2022: Privacy and Free Software in times of persecution
FLISoL Bogotá 2021: CoyIM secure chat client through Tor and OTR